The new Pardo 52 GT World Premiere in Saint-Tropez
04 / 05 / 2022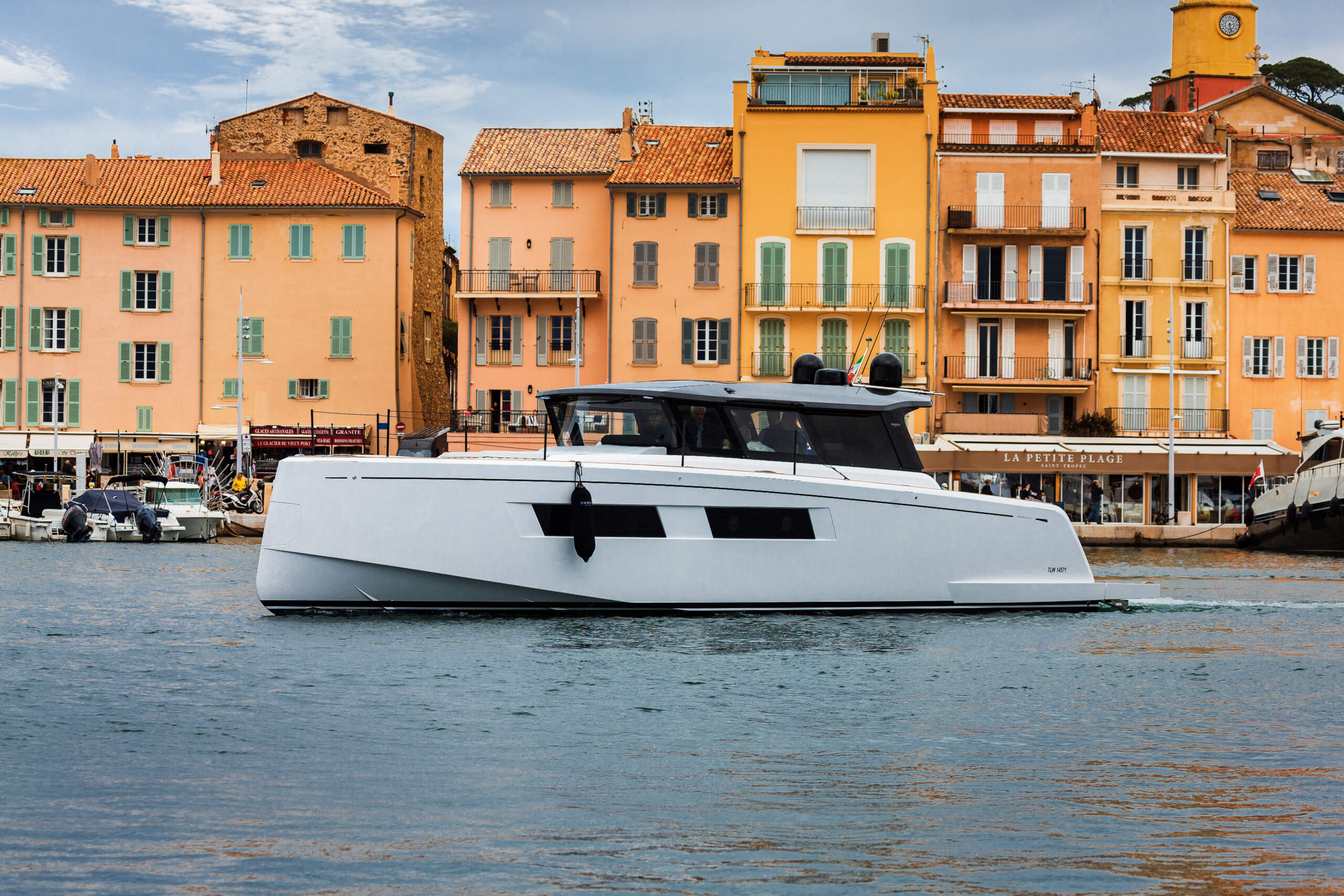 The weekend of 22-24 April saw the world premiere of Pardo Yachts' latest model: the 52 GT.
With its yachts of unequalled elegance and modernity, Pardo Yachts wanted to unveil the new Pardo 52 GT in an environment that resembles it: here we are in Saint-Tropez.
Between a press conference, sea trials and an evening in the heart of the emblematic city of the French Riviera, the event was a success.
This latest model is positioned between the Endurance and the Walkaround to enlarge the Pardo Yachts range and offer a maximum of choice.
In terms of design, the Pardo 52 GT is clearly inspired by its big brother - the Endurance 60 - with its sporty lines and tinted cabin. We also find the distinctive Pardo Yachts look with the inverted bow and the clean hull lines.
The 2 x VOLVO PENTA 480HP engine provides reasonable performance for a yacht of this proportion.
Relaxation and comfort are the watchwords of this 16.58 metre long yacht, with two large sunbathing areas both forward and aft (which can also be converted into tables and sofas).
Inside there is a large airy space leading directly to the saloon and galley on the lower deck. Two cabins, two shower rooms and an additional cabin for the skipper are available to accentuate the conviviality of the space on board.
The plus point is that the saloon is completely open to the lower deck, which makes for a bright and totally open space.
Following the tests carried out throughout the event, we are eager to discover the opinion of the press on this new Pardo Yachts.
Discover the Pardo GT 52 World Premiere in pictures:
https://www.youtube.com/watch?time_continue=83&v=fKV7Bf_K5pc&feature=emb_logo