FJORD 36 xpress
09 / 05 / 2016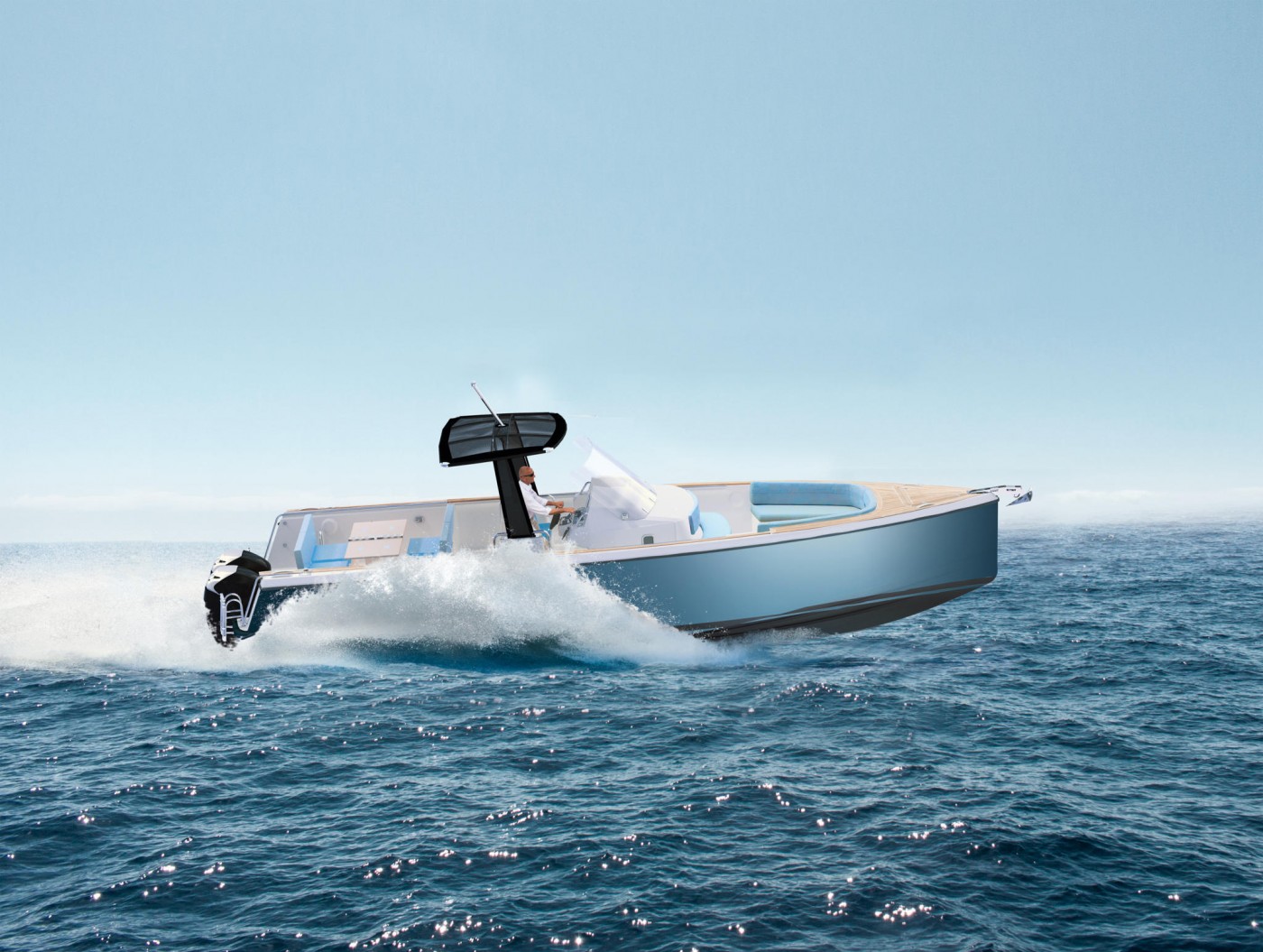 Fjord presents the new Fjord 36 xpress with outboard engines
The brand expands its segment and catapults the new Fjord 36 xpress with two 350 hp outboard engines on the water. The engines are perfect for shallow water and the Fjord xpress reaches new top speed of stunning 45 knots.
The premium product in the outboard market
The new Fjord 36 xpress is now leading the premium outboard boat market and is handcrafted with particularly high demands on quality and luxury. This makes the brand stand out once again and creates the new segment of premium outboard boats.
Fjord in new waters
With the development of the new Fjord 36 xpress, Fjord boats can now go into shallow water areas with all the advantages of an outboard engine. Driving in river deltas, anchoring in knee-deep water or slipping it out of the water, the Fjord 36 xpress is not only a hot day cruiser, but also convinces with pleasant functionality.
Massed power beneath two hoods
The fastest Fjord 36 xpress is equipped with two 350 hp Mercury Verado engines and reaches a top speed of 45 knots. The Verado range is characterised by outstanding fuel economy and low noise. The electro-hydraulic servo control system promises direct and comfortable handling, even at high speeds.
For further information, please contact us by phone at +33 (0)779 822 900 or by email contact@port-dhiver.com