Mana 23: the new model of RAND Boats
19 / 10 / 2020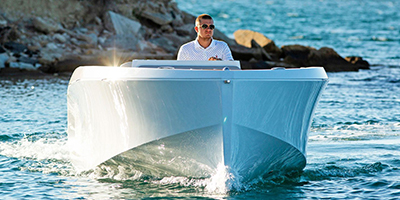 Mana 23, finally the first tests!
The most efficient electric cruiser on the market has fulfilled all its promises and raises the bar for social space, sustainability, and engaging Danish design. The new RAND Boats Mana 23 embodies a new generation of electric motorboats focused around the social experience of boating in a sustainable and affordable way.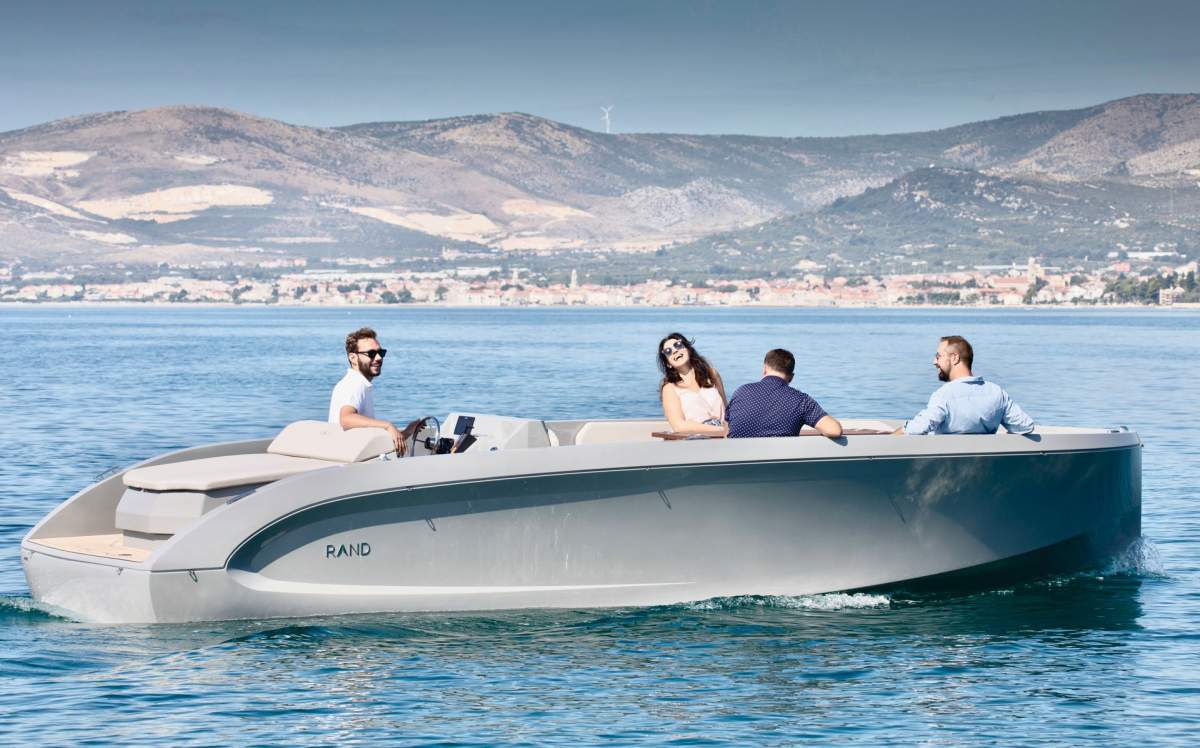 The unique layout of Mana 23 is perfected for a day on water. Whether dining in the bow seating area, relaxing on the double aft sun lounge, or bathing from the platform, the functional layout of Mana 23 provides oceans of space and offers seating for up to 10 passengers.
The hull is carefully engineered to provide the most efficient and sustainable sailing experience. Unlike most boats in the range, Mana 23 is not designed for fast and sporty planing, but with the aim of creating the silent smooth sensation of gliding through waves with minimum effort. With the top speed of 21 knots, Mana 23 offers hyper efficient displacement cruising.
Mana 23 Specifications

HULL LENGTH
720 cm
MODEL
RAND Mana 23
HULL WIDTH
230 cm
MAXIMUM CREW
10 Persons
DRAFT
25 cm
ELECTRIC ENGINES
30 HP
WEIGHT EX. ENGINE
690 kg
ENGINE & BATTERY
Engine size, battery capacity and hybrid options are adjusted to your personal needs >> see our Mana 23 page
Mana 23 performance and autonomy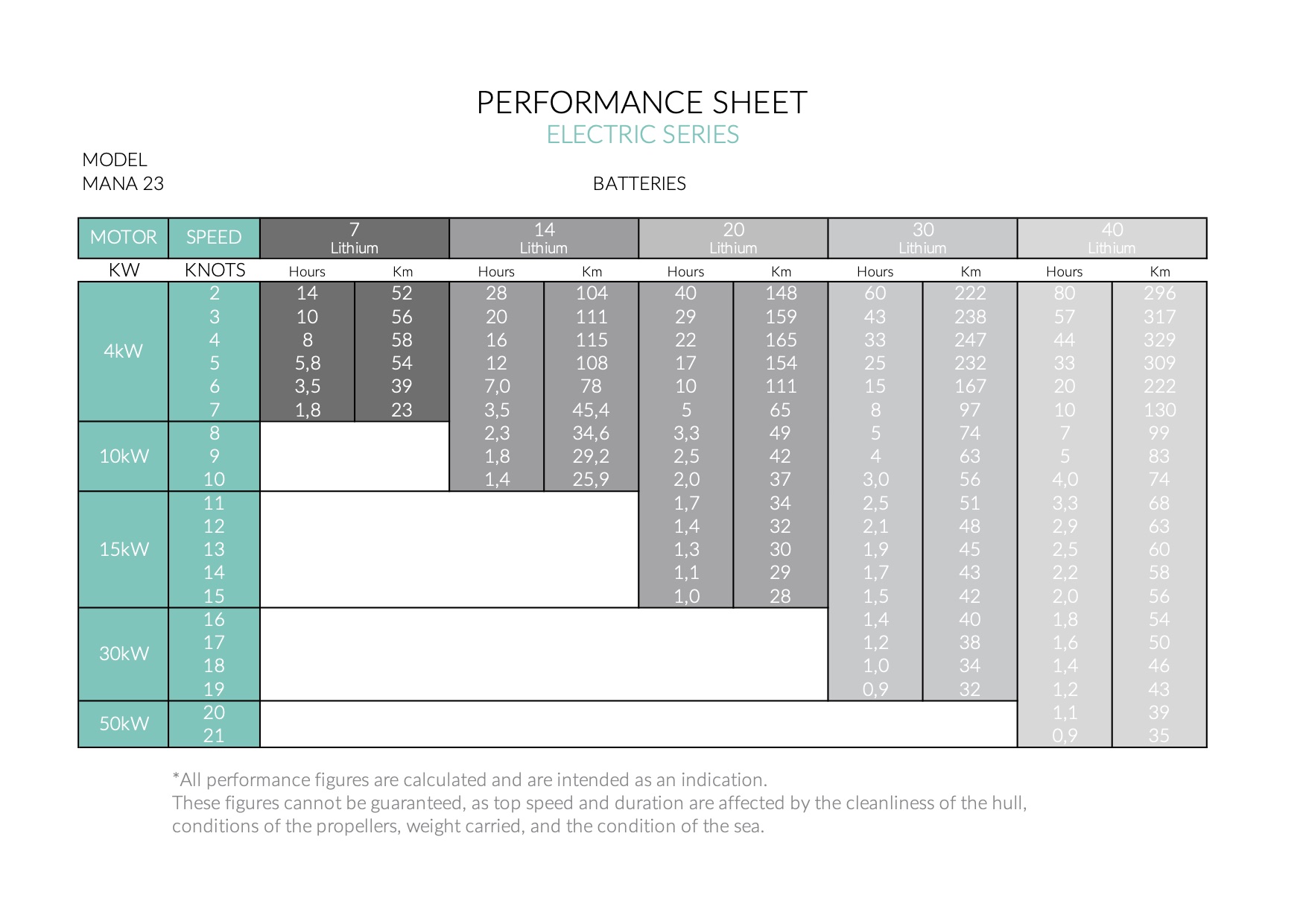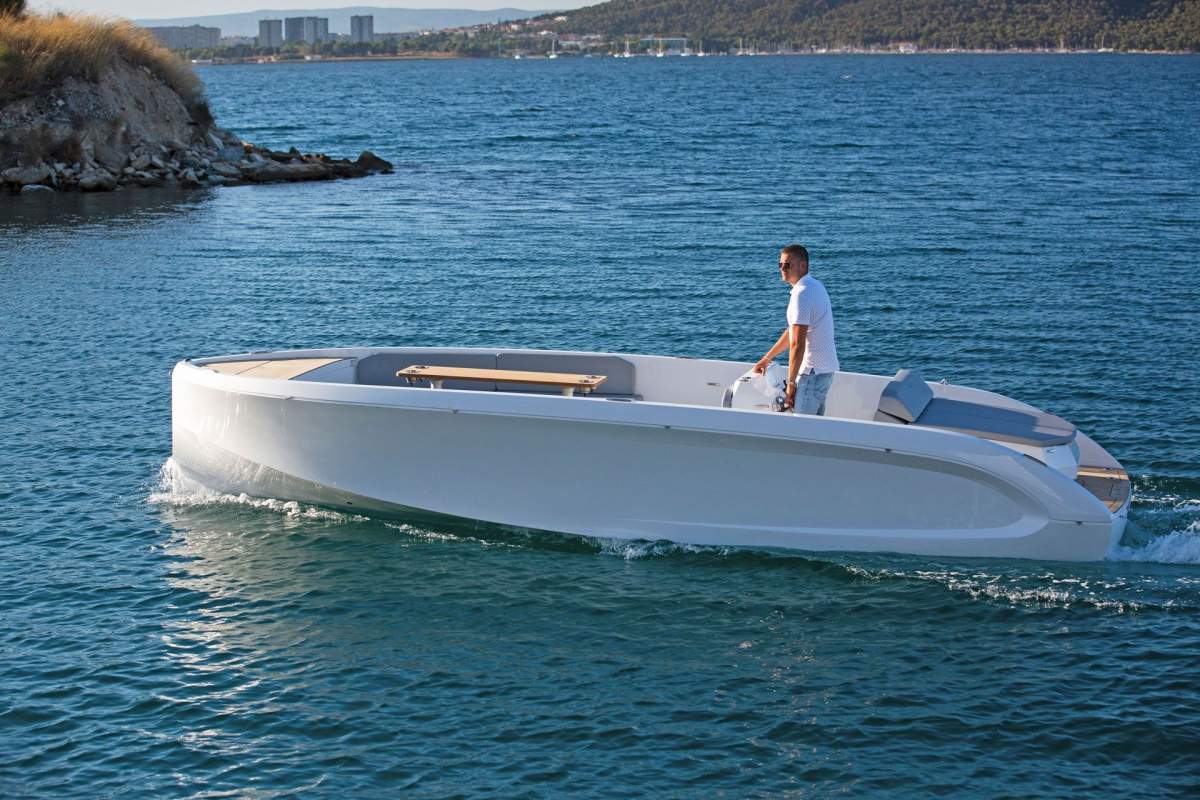 Reach out now to secure your delivery in Spring 2021 - the slots are limited...