New Brands & Services for the 2023 season!
09 / 05 / 2023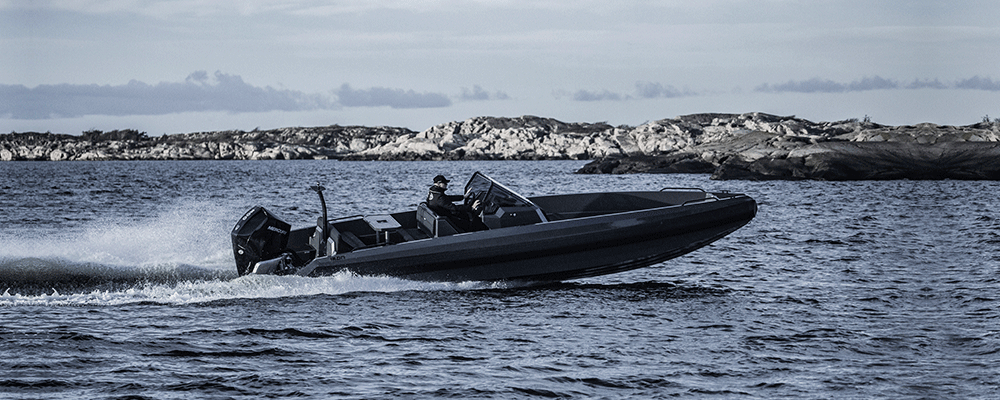 Port d'Hiver Yachting announces its new partnerships for the coming season! In addition to its already extensive range of yachts, Port d'Hiver Yachting is now the official distributor of two new boat brands: White Shark and Iron Boats. Besenzoni, Quick and Flexiteek service centers will also be created and will allow us to offer you state-of-the-art equipment for your boat!
White Shark Distribution

White Shark is a brand of motorboats that entered the European powerboat market in the 90s, with great success!
Recognizable among all, the White Shark have a unique design! Tulip shape of the bow, V-shaped hull and integrated bowsprit contribute to the legendary style of the White Shark.
In 2020, French Boat Market took over this emblematic brand with the ambition to offer innovations and an exceptional navigation experience. Their range of boats has therefore recently expanded with the release of the White Shark 240 CC Evo and White Shark 280 CC Evo, to be discovered at Port d'Hiver Yachting this summer!
---
Iron Boats Distribution

Iron Boats, on the other hand, is a Swedish boat brand that offers sporty boats, rock solidity and incomparable durability.
Their boats are designed to withstand the most extreme marine conditions and offer great safety on board. With their unique side fenders integrated into the hull (IRON FENDER), inspired by modern ships and aircraft, IRON has been given a character of its own. Even at dock, IRON boats do not go unnoticed with their stealthy design! The design of the side fenders with air channels dampens movement, resonance noise and lowers the center of gravity. Our first boat available for the season will be the IRON 827 powered with the powerful Mercury Racing 450R, we are looking forward to it!
---
Besenzoni Service Center

In addition to these new brands, Port d'Hiver Yachting is also pleased to announce the opening of three new service centers. The first is dedicated to Besenzoni nautical equipment, a brand specializing in the manufacture of gangways, hydraulic or electric bathing platforms as well as a multitude of luxury equipment for yachts.
The Besenzoni service center at Port d'Hiver Yachting will offer breakdown and maintenance services for all Besenzoni equipment in the Var, from Hyères to Saint Tropez.
---
Quick Service Center

The second service center is dedicated to Quick stabilizers, essential equipment for reducing boat movement in rough seas!
Indeed, the MC2 Quick Gyro stabilizers reduce the roll of the boat by up to 95% and are very effective both at sea and at anchor.
The range is designed to meet any type of requirement, ranging from the smallest boat (day cruiser or center console) to the super yacht, with no installation limits.
The MC2 Quick Gyro stabilizers offer unique characteristics and are the result of careful research, aimed at achieving highly competitive performance and ensuring maximum safety.
The Quick Port d'Hiver Yachting service center will offer commissioning, maintenance and repairs for all types of Quick stabilizers from the MC² X2 DC models to the MC² X75.
---
Flexiteek Service Center

Finally, Port d'Hiver Yachting is also proud to announce the creation of an approved Flexiteek Centre.
This high quality synthetic teak liner offers the look and feel of real wood, but with superior resistance to weather, wear and scratches. Extremely non-slip, it is impossible to distinguish it from a natural teak deck at first glance, either visually or by touch. On the other hand, Flexiteek does not discolor or crack over time while only requiring simple regular maintenance.
the Flexiteek 2G™ deck covering is 35% lighter than other synthetic teak and does not present the major problem with which they are linked: the return of heat.
Many yacht brands now use it, including PARDO Yachts, Axopar, Beneteau, RAND Boats and Princess. Port d'Hiver Yachting's Flexiteek approved center will offer installation services for all types of boats, in order to offer them superior aesthetics and increased durability.
With these new partnerships and service centers, Port d'Hiver Yachting reinforces its commitment to offer superior quality products and services to its customers. The new season promises to be full of promise for all boat and navigation enthusiasts!