News BAVARIA: the New Sport 300 & 330, stylish and sporty
22 / 09 / 2015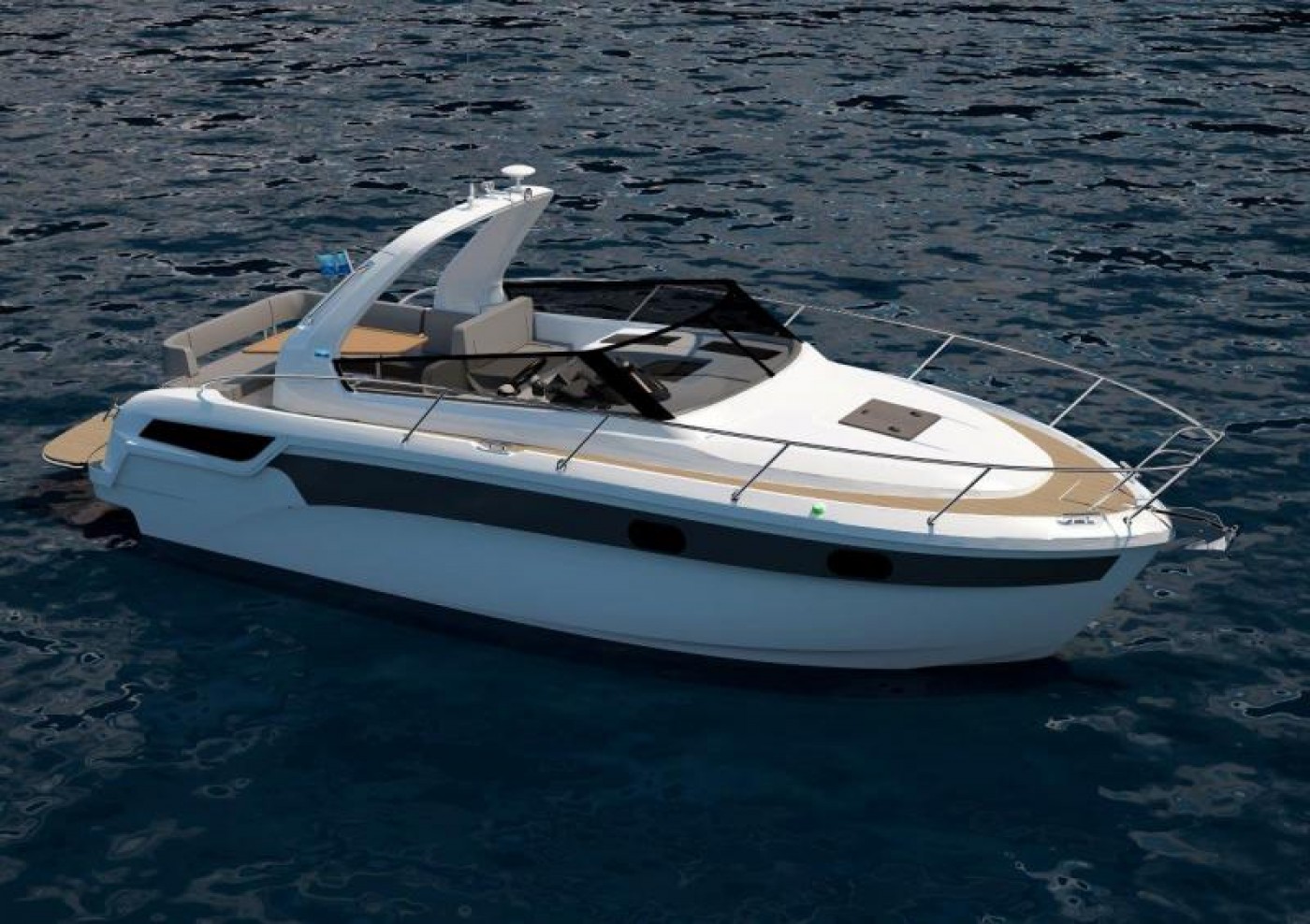 THE PURE FUN OF SPORTSMANSHIP
"The SPORT 300 and SPORT 330 offer owners numerous possibilities for space usage but the main focus is the fun of driving both motorboats. They are very agile and have very sure driving characteristics," says Meik Lessig, Director of Sales and Marketing for BAVARIA.
---
The New Sport 300 & 330 get to the point: this units represent the perfect harmony between the pure joy of driving, stylish comfort, space and safety ( high freeboard, and, on the deck, broad gunwales, handrails and a railing that extends from bow to stern).
The BAVARIA Sport 300 & the BAVARIA Sport 330 are also the perfect friendly boat: in the cockpit, unitl 6 people can enjoy a dinner with friends or family. the table is lowered to become a large reclining area.
Inside, up to 4 people for the 300 and up the 6 people for the 330 are comfortably accommodated in the living room, in the newly remodeled cabin and in the real bathroom with shower.
With a lenght of 8.95m and a width of 2.99m, the New BAVARIA Sport 300 will be available in 2 versions:
S
Open (bimini top and a full tarpaulin cover quickly installed)
With a lenght of 10.06m and a width of 3.31m, the New BAVARIA Sport 330 will be available in 3 versions:
S
Open
Hard Top (flexible convertible hard top that folds down to create quickly a convertible)
For further information, please contact us by phone at +33 (0)6 24 36 05 43 or by email darcy@port-dhiver.com