PARDO 50: The first tests!
18 / 12 / 2018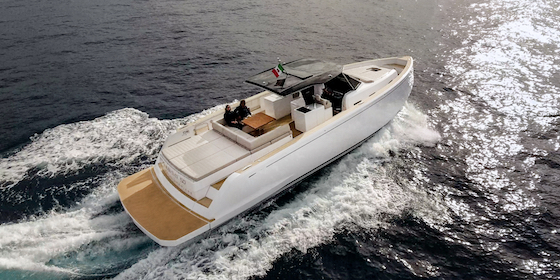 The PARDO 50 caused a sensation during its first presentation at the Cannes Yachting Festival 2018, its 3 cabins and its deck of the same level make it an open boat, walkaround, unique... The doubled spaces of conviviality (sunbathing and table at the front and at the back of the deck), the place reserved for the skipper cabin and the vast tender garage are also part of the qualities retained by the visitors...
It is added to the first representative of the range, the PARDO 43, and will be joined by the PARDO 38 in March 2019. We now recognize very quickly the line of PARDO Yachts units, with their excellent level of finish, their clean design and inverted bow!
Now is the time for first comments and several specialists have published their report after a sea trial. Here is a selection for those who are not yet convinced:
VIDEO PARDO 50 - THE BOAT SHOW [ENG] :