PARDO Yachts: New Endurance 60 wins World Yacht Trophies
17 / 01 / 2022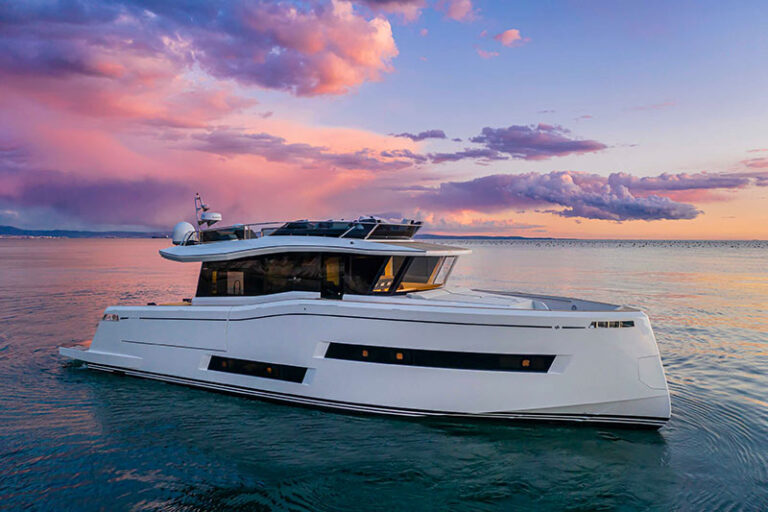 PARDO Yachts' new model, the Endurance 60, was a pleasant surprise at its world premiere at the Cannes Yachting Festival.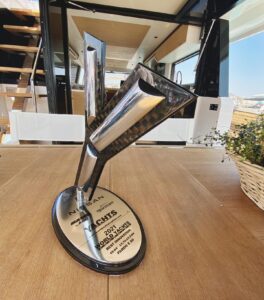 Its innovative and futuristic aspect seduced the jury of the World Yacht Trophies 2021 by winning the "World Best Innovation" award.
It is on the quays of the Croisette in Cannes, that the Endurance 60 was unveiled for the first time to the general public, and it caused a sensation. The sleek and slender lines give a certain elegance to this model. The gentle curvature in the center of the yacht offers a minimalist and original design. All the expectations of a yacht, the Pardo Endurance 60 meets them.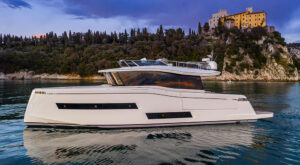 The redesigned trendy look offers new shapes. Indeed, the design combines a sporty, futuristic and nautical spirit. The flybridge is presented as a sort of headliner on the deckhouse and also features polarized windows for delineation and security of access.
The charm of the Endurance 60 is immediately apparent, and changes depending on the environment in which it is found. Take for example the decks at the rear of the yacht that open up while at anchor. These transform the cockpit into a large open space. Moreover, the addition of teak on the walls makes the place warm and friendly.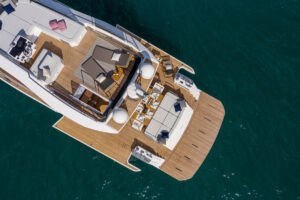 The Endurance 60 has a living space of 18 meters in length for a displacement of 30 tons. Moreover, it has two Volvo IPS 700 engines to reach a top speed of 25 knots. The design of this new model is imagined by the naval architect at the initiation of Cantiere del Pardo: David Leone. And for the interior design, we owe this wonderful achievement to Nauta Design.