RAND Spirit 25 at Port d'Hiver Yachting
15 / 07 / 2021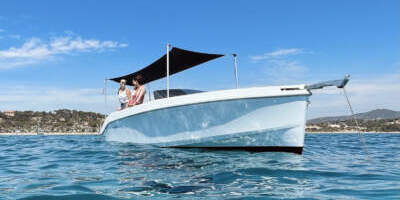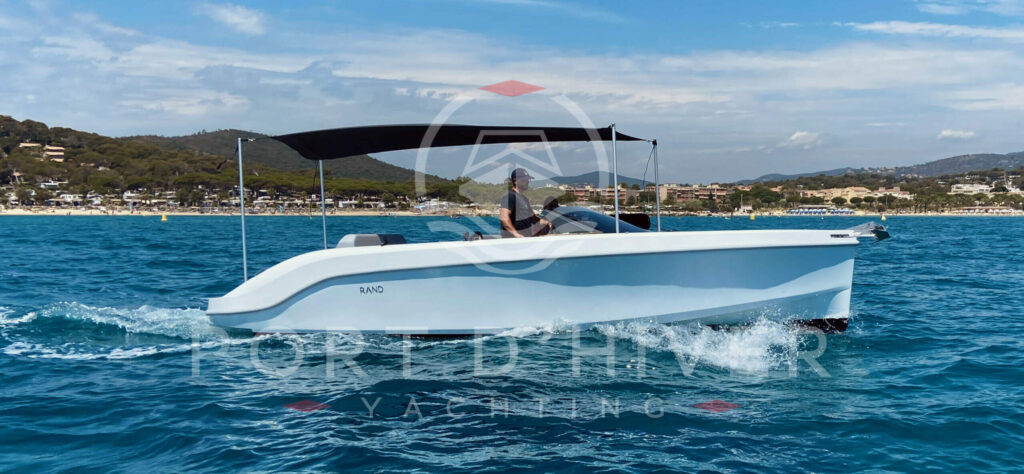 We are very happy to present you the Spirit 25 model from RAND Boats, of which we are a dealer!
This 7.50m long and 2.55m wide model offers a large living space on board, perfect to enjoy life... over the sun.
---
The RAND Spirit 25 has a large sunbathing area at the rear with a folding backrest for sitting or lying down to rest...
In the centre, there is a dining area for 6 people and a long table to enjoy real convivial moments!
The RAND Spirit 25 has it all! The cockpit area is large, stylish and equipped with two multifunctional screens, cup holders and all the accessories needed for navigation.
There is also plenty of storage space on this beautiful unit: the front cabin area is huge, allowing you to store many accessories such as a wakeboard for water sports enthusiasts!
The RAND Spirit 25 also comes with premium features such as high performance Bang & Olufsen speakers, a large fridge or a large bimini to protect you from the sun.
Let's talk performance...
The RAND Spirit 25 is a boat that can be powered by either electric or power engines. 
This 25-foot unit will be equipped with a Mercury engine of 200 to 300 hp in outboard or inboard giving it exceptional performance and a remarkable quality of navigation!
On the electric side, RAND is still betting on an environmentally friendly propulsion with lithium batteries ranging from 100 to 160 kW, which will delight performance lovers!
---
As you can see, the RAND Spirit 25 is a real toy for enjoying your sea outings!
What are you waiting for to try it?