Cannes Yachting Festival 2023
25 / 08 / 2023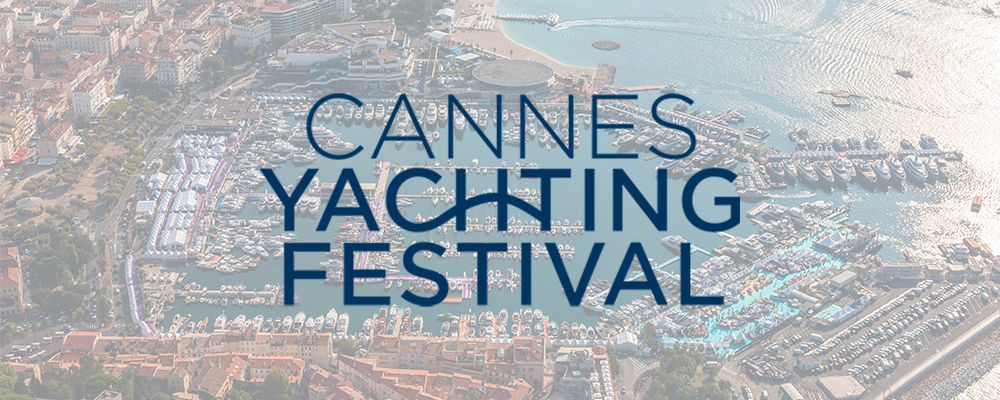 From 12 to 17 September 2023, one of the most eagerly awaited and prestigious boat shows on the Côte d'Azur will be taking place: the 46th edition of the Cannes Yachting Festival.
Spread across the bay of Cannes (06), you'll find more than 650 exhibitors and boats spread between the Port Canto and the old port.
With 6 brands distributed from its shipyard in Bormes-les-Mimosas, Port d'Hiver Yachting will be delighted to welcome you to the stands of Pardo Yachts, Fairline Yachts, Rand Boats, Fanale Marine - as well as the two latest brands to arrive this year - White Shark Boats and Virtue Yachts - throughout the show.
For each brand, here are the boats and yachts you will see on display:
PARDO YACHTS
STAND QSP 160
From 38 to 75 feet, this prestigious brand of luxury yachts and tenders is produced by the Italian shipyard Cantiere del Pardo in Forlì.
These yachts are ideal for spending time with friends or family, as they offer comfortable and safe living on board while optimizing space with real facilities to make you feel at home.
Pardo Yachts is also renowned for its sleek, timeless designs and high-quality materials.
During the show, you'll have the chance to see the full range on display:
- Pardo 38
- Pardo 43
- Pardo 50
FAIRLINE YACHTS
STAND PAN 206
This British yacht brand is renowned for the exceptional quality of its boats and their classic yet modern design.
Ranging from 33 to 68 feet, Fairline Yachts offers comfortable, elegant and high-performance models.
Fairline Yachts will be exhibiting the following models at the Cannes Yachting Festival:
RAND BOATS
STAND QML 314
Rand Boats is a Danish Day Cruiser brand established in 2013. With over 10 years in the development of environmentally friendly boats through their electric range and the use of sustainable materials in the manufacture of its units. Rand Boats highlights the clean Scandinavian design of its models with an optimization of space on board for aesthetic functionality.
From 20 to 32 feet, the Rand Boats range is ideal for family outings at sea, for nautical activities or fishing.
Last year at the Cannes Yachting Festival 2022, Rand Boats presented its brand new Source 22. This year, the Solaris 33 will be the big novelty...
The following models will also be on display:
All models in the range are available in electric or combustion version.
FANALE MARINE
STAND PAN 056 & PAN 038
Fanale Marine is the leading Corsican semi-rigid boat brand. Created in the early 2000s, Fanale Marine has won over the hearts of maritime enthusiasts by offering a range of boats based on performance and comfort on board.
Ranging from 570 to 1000, Fanale Marine's range of RIBs is ideal for spending a day at sea on the Côte d'Azur or the Isle of Beauty (Corsica), or as tenders for yachts.
Malleable and comfortable, this small Corsican boat will provide you with great sensations during your sailing and nautical activities.
From 12 to 17 September, you'll find the two largest models in the range on the Fanale Marine stand:
VIRTUE YACHTS
STAND QML 320
Virtue Yachts is one of the latest brands to join the Port d'Hiver shipyard. Originally from Slovakia, Virtue Yachts will be exhibiting the V10 at the Cannes Yachting Festival.
WHITE SHARK
STAND QML 310
White Shark Boats, the new French brand we distribute, offers pleasure boats that are also designed for sport fishing. These maneuverable boats are ideal for water sports activities on the Côte d'Azur.
- 240 SC
- 240 CC (afloat)
- 280 CC (afloat)
Fix an appointment with the sales team
—-------------------
INFORMATION ABOUT THE SHOW
From 12 to 17 September 2023
Opening hours :
10.00 am to 7.00 pm Tuesday to Saturday
10am to 6pm on Sunday
Address :
Vieux Port de Cannes - Pantiero