Fairline Yachts' Phantom 65 wins award at Motor Boat Awards 2023
24 / 01 / 2023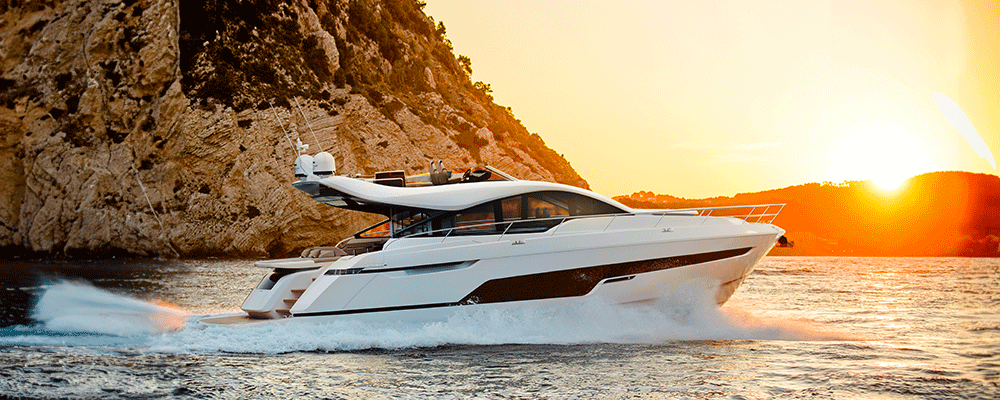 After weeks of testing by Motor Boat magazine to select the overall winners in 10 boat categories based on price, size and design, the Motor Boat Awards.
Pardo Yachts, Rand Boats and Fairline Yachts among the MotorBoats Awards finalists
In the list of selected finalists we found among our brands the following models: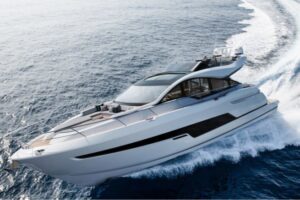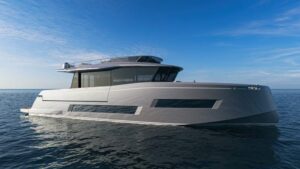 The results were announced during Europe's most anticipated boat show of the year, from 21 to 29 January 2023: the boot Düsseldorf in Germany, where Pardo Yachts, Rand Boats and Fairline Yachts were also present.
The verdict of the final selection of the MotorBoat Awards
Finally on January 24, 2023, the most recognized nautical magazine announced its verdict to elect the grand winner of each category and their selection of "highly recommended" boats. Amongst the grand prize winners, we are pleased to have seen the majestic Fairline Yachts Phantom 65 selected.
Here are the elements that played in favour of the selection:
According to Hugo Andreae, writer for Motor Boat, this may be Fairline's first attempt at a sportfly design, but it doesn't come across as aesthetically pleasing, nor does its performance and feel. With her elegant lines, she strikes the perfect balance between refinement and sportiness, while managing to provide up to four cabins below deck and a host of user-friendly living spaces inside and out.
The flybridge itself, while compact by squadron standards, has plenty of seating, sunbeds and a proper bar, as well as a full exterior helm station.
However, none of this would matter much if the driving experience wasn't up to Fairline's usual high standards. Fortunately, it's even better than we expected, with effortless acceleration to a top speed of 38 knots, responsive handling and the kind of refined, lanky cruising that's a perfect match for the other legendary Phantom built by Rolls-Royce.