Full test of the PARDO 50
04 / 07 / 2019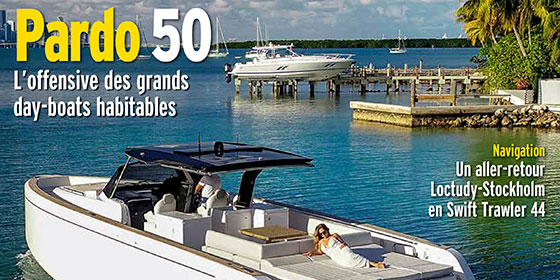 If you missed it last month, the PARDO 50 was on the cover of NEPTUNE magazine.
For those of you who particularly follow the news of boats:
Open / Open: Mediterranean floating terrace
Walk around / circular access: No climbing, the entire deck is accessible
Design / Design!!!
The flagship of the Italian shipyard Cantiere Del Pardo is detailed on 10 pages, test carried out during the big annual gathering organized in Adriatic... PARDO WEEK...
The full PDF test is here 👉Test PARDO 50 (french)